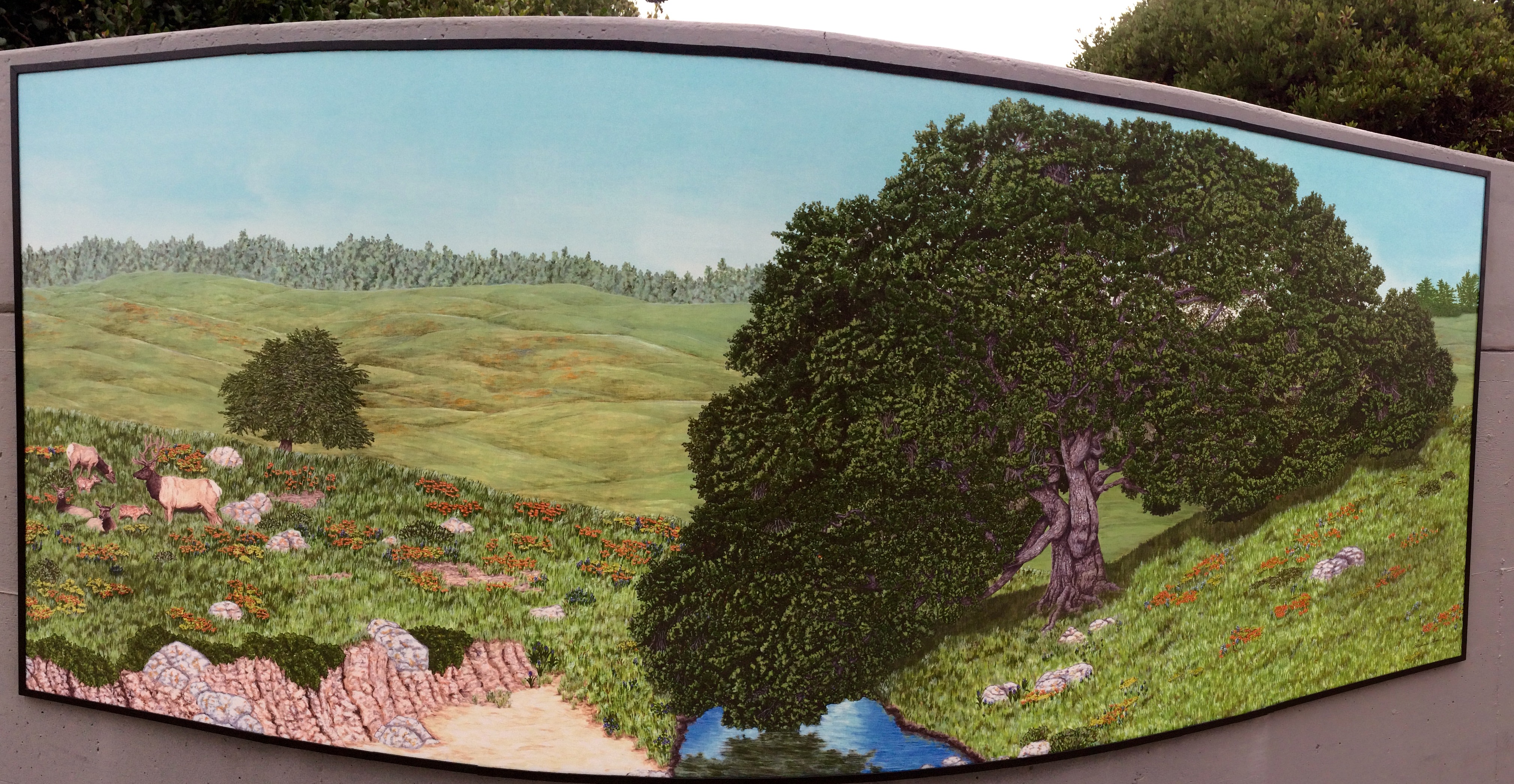 Stephanie Rozzo, local illustrator and CSUMB grad, has created a masterpiece of public art so wondrous as to immediately rank it among Monterey's finest. The mural of the Vizcaino-Serra Oak is a triumph of imagination, talent and technology.
Installed July 17, 2015 on the Recreation Trail near the former site of Frank Booth's cannery, the mural vividly depicts the tranquil beauty of Monterey more than 400 years ago, literally freezing the action in the moments before Europeans step ashore in California for the first time.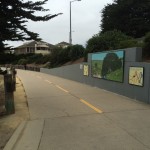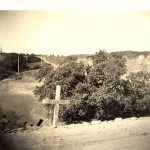 Hills rise steeply from the rocky shoreline, thick with trees and vegetation, to tower over the small boats anchored in the bay. Inside a protected cove, a sandy beach invites a longboat to come ashore. A small stream, with pools of fresh water, enters the bay near the beach. A giant oak tree marks the site, with limbs that hang almost as low as the water.
A scene very much like Rozzo's illustration undoubtedly awaited Sebastian Vizcaino in 1602 when he raised the flag of Spain and said Mass under that tree – just yards from the mural on the Rec Trail today.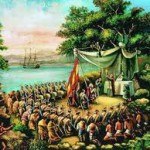 Unchanged through 168 years, the cove and stream and giant oak provided a perfect setting for Gaspar de Portola and Fray Junipero Serra to found the Mission in Monterey on June 3, 1770.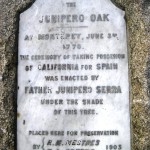 Several relics of the Serra Oak exist and are on display in various locations on the Peninsula,  but the tree itself succumbed to age and mistreatment in 1905. Today – in 2015, on Pacific Street near the intersection of Artillery – a stone-mounted plaque and a granite cross mark the site. In the ensuing decades the cove also disappeared, a victim of the rail road line, tunnel construction and several widening projects of Lighthouse Curve.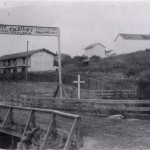 Rozzo painted the image on canvas, using acrylic paint. The painting was then scanned and then digitally printed on laminate, using a process that prevents and slows damage and deterioration. If necessary the image can be reprinted and replaced, same as new.
Congratulations to Stephanie Rozzo, the City of Monterey and the Neighborhood Improvement Program for providing the concept, vision and funding. Many thanks for your beautiful and generous gift.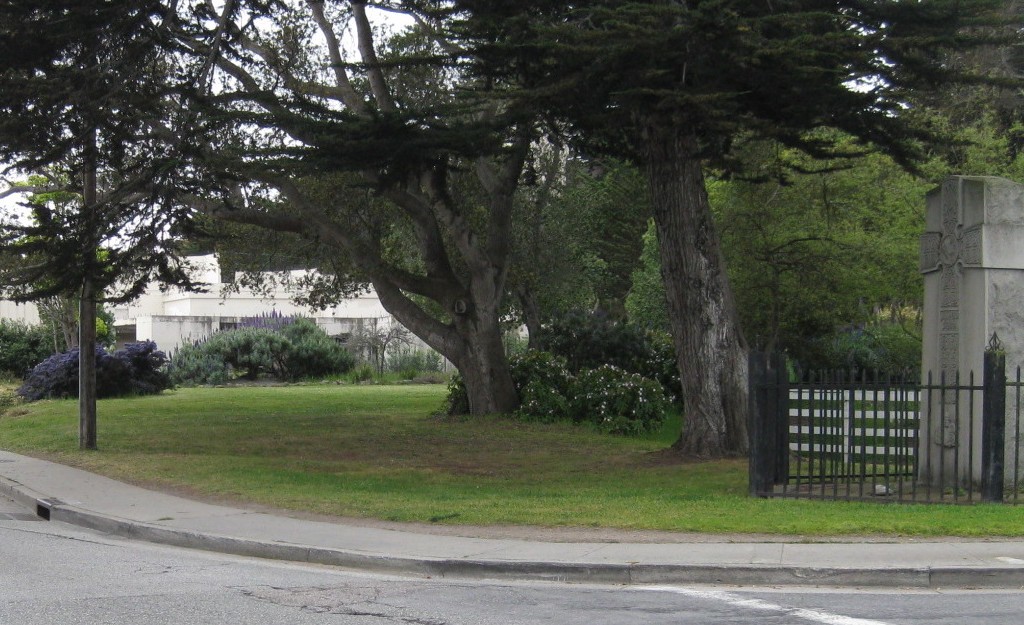 Photos courtesy of Mayo Hayes O'Donnell Library and Monterey Walking Tours